I Used Jan Marini Clean Zyme and this is what happened
What it is:
Clean Zyme & Skin Zyme. Proteolytic enzymes gently resurface to reveal healthy, smooth and polished skin.
What it does:
Clean Zyme Cleanser and Skin Zyme Mask are supplemental home care exfoliation products that have the ability to remove dead skin cells without harming sensitive or irritated tissues. Use anytime for an immediate polished look. Intended to be used as a pair. Both products are also great when used as part of a comprehensive skin care regimen.
Clean Zyme Cleanser:
Price Point: $30
This bottle looked very clean, perfect esthetic for my instagram blog (LOL) but apart from that, I was super surprised to see that it was actually green and not clear. This cleanser smelled strongly of papaya and it was so nice! After putting it on, if you watched my video you can see I could not stop rubbing it into my face, it gave a refreshing feel almost like aloe, and the smell was fantastic.
After waiting 1 or 2 Minutes, I felt my skin feel a little irritated, I'm not sure why, maybe it was an active ingredient. This did not feel painful, but it made my skin look a little grainy.
Skin Zyme Mask:
Price Point $60
I LOVED this bottle, it seemed more appropriate for this kind of a price point. It looked sleek, modern, and shiny and I was very impressed with it. After getting a huge nice smelling surprise from the cleanser though, this was not very smelly at all so I felt a little disappointed about it. Although the mask was a light green, it did go on clear which I did not expect, and it did not have a cooling sensation like the cleanser but a more calming gel-like sensation.
 Final Thoughts:
This mask left my skin feeling a little irritated! It didn't hurt or anything but my skin felt raised and bumpy, some areas were pink and any areas where I had breakouts were left red. I can't say I recommend this mask, but I'll link it here in case you are interested in trying.
You can get the set here:
https://www.janmarini.com/skin-care-products/exfoliate/clean-zyme-skin-zyme
If you are interested in this product and liked my review, feel free to purchase these through the affiliate link provided to you in order to support my business. Thank you!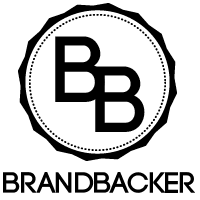 This post made possible by Brandbacker, if you want to collaborate with me click here