Want to Look Younger? Hyaluronic Acid is here to help!
We all want younger looking skin! Can we make it happen with Hyaluronic Acid?
Lately, all I've been seeing in skin care products everywhere is Hyaluronic Acid. It seems to be the trending ingredient in all the latest products I get my hands on. We all want younger looking skin, so lets talk about it
What Does Hyaluronic Acid do to your skin?
Contrary to it's harsh sounding name, the acid does not strip your skin at all. It is actually a powerful humectant that keeps your skin plump and hydrated. Hyaluronic is a natural occurring polysaccharide in the human body that decreases over time.
What is Hyaluronic Acid used for?
Normally, it is used for lip fillers to plump your pout up! Sometimes Hyaluronic acid is used on the skin for healing burns, ulcers, or scars. Recently, the trending ingredient has been used to moisturize and plump the skin.
What are the benefits?
Hyaluronic Acid is very lubricating and it is naturally found in your body, more specifically your skin, eyes, joins, and tissues. It holds water very well which is why it is becoming a popular ingredient in lotions, eye drops or serums.
Are there any side effects?
In some cases the acid could cause a bit of redness, and just like any active ingredient it's always best to consult a dermatologist or do a patch test to make sure you don't have any adverse reactions. Hyaluronic Acid will also make you sensitive to skin, so make sure you are using some protection from the sun right after using!
So now that we've covered the basics, I just have to say I can't get enough of this ingredient in my products, and I'm welcoming the trend with open arms!
Out of all the ingredients I tried this month, my favorite was Simplicity Skincare's Reversal Protection Complex.
What I loved about this little bottle is that is it is literally all you need for your neck, eyes, and face. The magic of not having to have a million bottles in my bathroom is such a relief! The Superior Serum is loaded with Hyaluronic Acid and collagen building peptides. The dual pump on the bottle helps both of these formulas combine perfectly and they don't leave your skin feeling greasy.
What are your favorite skin care products this month? Let me know in the comments below!
Interested in collaborating with me? Visit Here!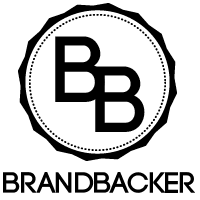 *This post is in collaboration with BrandBacker and Simplicity Skincare*