Thinning Hair? Hask Is Here to Thicken Your Mane!
If you have problems with thinning hair, Hask's Biotin Boost Thickening Collection is here to give your hair some new life! This hair restoration system includes Biotin Boost Thickening Shampoo, Conditioner, and Cream.
Hask's collection looks to strengthen, volumize, and fortify hair by using biotin, collagen, and coffee! 
Here's what these ingredients have to do for your hair:
Biotin: strengthens your strands
Collagen: fortifies the shaft of your hair to protect from breakage
Coffee: Stimulates the follicles helping to boost your strands. Word on the street is this will help your hair growth as well!
Here's my favorite part: This hair care collection is free from sulfates, parabens, phthalates, gluten, and artificial colors. I am a sucker for products like this because they do minimal damage to your hair and help rebuild it slowly!

Biotin Boost Thickening Shampoo:
Best Used on wet hair, wash twice, rinse off.
Smell: Smells like a spa
Texture: Thick and Creamy
Lather: Not too much, Usually shampoos that are free from chemicals won't lather as much, so it's to be expected
Before/After feeling of Hair: This shampoo made me feel like I didn't need any conditioner! I was surprised to find I could run my fingers through my hair right after shampooing and it felt squeaky clean!
Rating: 9  – I would have liked more lather but this was my favorite product overall

Biotin Boost Thickening Conditioner:
Best Used After Shampooing, Leave on for 1-2 Minutes, Rinse off.
Smell: Smells exactly like the shampoo, very citrus/spa like. I'm surprised I didn't smell coffee actually….
Texture: Creamy and thick
Detangle Level: 10, detangled my hair super well, but I did find I needed to use a lot more of it that my usual conditioner
Before/After feeling of Hair: My hair still felt clean but detangled, it was a strange feeling! It was soft but it didn't feel like it was full of "stuff."
Rating: 8- I wish I didn't need to use so much of it to get the feeling of conditioning.
Biotin Boost Thickening Cream:
Best used out of the shower, apply generously to towel dried hair starting roots to ends, air or blow dry.
Smell: Smells Citrusy/Flowery. I feel like there is a lot of fragrance in this whole collection, which is nice in the shower.
Texture: Thin/Creamy
Before/After Feeling of Hair: I was very generous with this product and applied it straight out of the shower, to be honest I think this is the thickening agent, without this step I don't think you would get the most dramatic results.
Rating: 6- this definitely works! Unfortunately I don't like the feeling it gives my hair, I felt like it was super light when applying, and when my hair was dry I could feel the heaviness of the product 🙁
Will Hask Help with Thinning Hair? Here are my before and after results:
It's hard to tell because I have super thick hair already, but if you look at the ends I definitely see they look full and not filled with holes. This brand is a good option for thinning hair, If want to try this brand you can buy it at Ulta.com here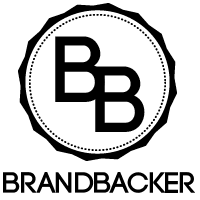 This post powered by brandbacker, but no links are affiliate links* Do you want to collaborate with me? Click Here